DECORATE YOUR PACKAGE WITH FINISH AND PRINTING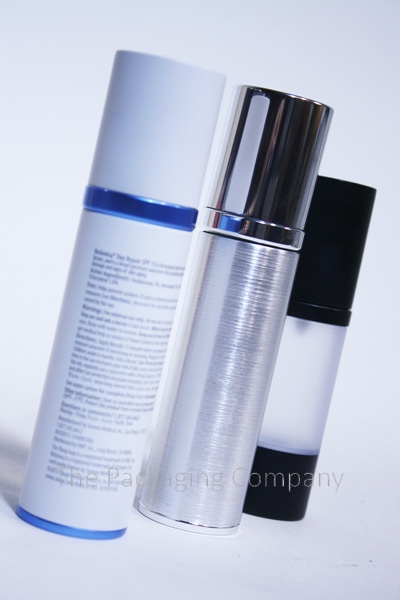 More and more brands are relying on coatings, finishes, and embellishments to transform ordinary packaging into extraordinary ones. This detailing differentiates their product from competitors and helps grab the attention of consumers at the point of purchase. To meet this demand, we provide unlimited options for our clients to customize their packaging with a variety of PMS colors, materials, finishes, and printings.
UV COATING
In the cosmetics, beauty, and personal care business, packaging is also about fashion. UV coating plays a significant role in making your package standout on the retail shelves. Whether it is a frosty texture or a shiny surface, coating gives your package a certain attractive look. UV coating enables plastic to mimic the look of metal, delivering high-end results. Advantages of UV Coating:
Gives package a unique look
Protects surfaces from scratching
Resistant to chemical abrasion (especially for metallized surfaces)
Our product line includes a wide range of cosmetics, beauty and health packaging supplies such as airless pump tubes & bottles, cosmetic tube, cosmetic compacts, lipstick cases, aluminum lipstick cases, mascara & eyeliners, sprayers and more.
TPC delivers more than just the products from the assembly line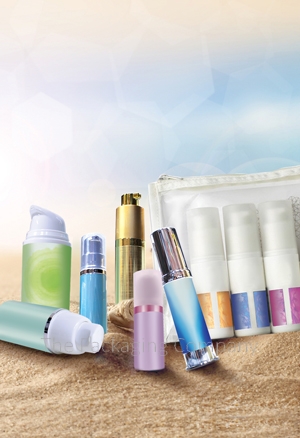 We provide branding benefits for worldwide cosmetic, beauty, and medical brands through innovative packaging solutions.
For over 50 years of combined manufacture expertise, we have been successful in providing our clients with the right packaging solution that will ensure protection and elevate brand's position in the market.
Advanced custom tooling is provided for brands to bring innovative concepts to the market.
Our in-house team of engineers and designers will assist customers with concept, function, artwork design, and layout.
BRANDING & PRODUCT DEVELOPMENT
Our ideas make us different
Packaging plays an important role in cosmetic and beauty branding. The overall look of a package is a key visual communicator at the point of purchase. It differentiates one brand from the others and conveys brand core values to the consumers. For this reason, we go beyond just order taking and offer branding benefits for customers through creative concept development and extensive marketing research.
Good design anticipates trends and needs
All innovative projects start with marketing research, learning about consumers' needs and wants, their aesthetic tastes, purchase and post purchase behaviors. This enables us to anticipate what consumers would like before a product hits the shelves. In addition, we collaborate with our clients, including many leading cosmetic and beauty brands, to develop concepts that are trendy, unique, and desirable ahead of time. Expertise in package design and a well understanding of the market allow us to advise customers with concepts that will be the best fits for their target market and channel of distribution.
ENGINEERING
Functionality is extremely vital for cosmetic, beauty, and medical packaging
The most important purpose of beauty packaging is its function to protect, preserve, and deliver the formula. Our engineering team engages to develop the highest quality packaging that can maximize protection and increase product shelf life. The rise of airless technology allows unlimited opportunities to improve functionality and aesthetics of cosmetic, beauty, and medical packaging. It can ensure highest protection for extremely sensitive formulas and 99.9% product delivery. TPC dedicates immense resources to our airless packaging line, helping our customers find successful solutions for their sensitive formulas.
Another packaging advantage are our cosmetic and pharmaceutical tubes. We offer a wide selection of materials and applicators with fully customizable parts, and their easy dispensing system. Our tubes provide great advantages as an affordable, user-friendly packaging system.
CUSTOM TOOLING, PROTOTYPE, & INJECTION MOLDING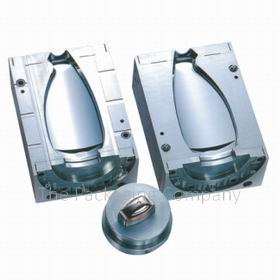 For a unique and innovative package design
Custom tooling helps bring innovative concepts to the market, elevates brand values, and differentiates products from common stock shapes. The process starts with an idea. Based on a blueprint, our engineering team will design the actual product and create a 3-D drawing or a prototype – a nonfunctional representation of the new packaging concept. Finally, injection molding will produce parts for the final product. With our tooling advantage, customers can create almost any complex packaging project.
DESIGN TEAM
In house design team will assist customers with artwork design and layout
Start from scratch
Don't have an artwork yet or not sure what you want to do, our design team can assist you from brainstorming ideas to creative execution and completion of the final design.
Have your own art
Send us your artwork. We will put it in a die line of the chosen package, checking to make sure every detail is correct, and send you the complete representation of the final artwork for approval. Any revision can be done within a short time. You retain the copy right of your artwork.
PREPRODUCTION SAMPLING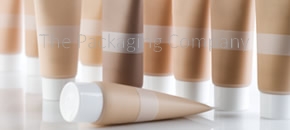 The preproduction sample (PPS) is available within 14 days, depending on the complexity of the artwork, after the final artwork has been approved. If the sample is approved, mass production starts right away. The average lead-time is 60-90 days for the first custom order.
DELIVERY & CUSTOMER SERVICE
We cover all of the export documentations so that our customers do not have to deal with the hassle of exporting goods. We quote "FOB Long Beach" for U.S. Customers, Mexico, and Canada. European and Asian countries are "FOB China."
To guarantee 100% customer satisfaction, we respond to all questions even after the delivery and provide new solutions for upcoming projects. We value our customers' feedback to improve our products and services and to build a longtime collaborating relationship with our customers.
OUR FACTORY